Toys!

We are a BIG toy family. My mom had a Toys R Us problem when I was little, and I most DEFINITELY caught that sickness!!!! Is there a 12 step program? I love playing with them all just as much as Austin does (actually, with some of them, probably more…). Here are some ESSENTIALS in our house!


Mr. Fussels
He was a life-saver in the early baby days. He still sings Austin to sleep now.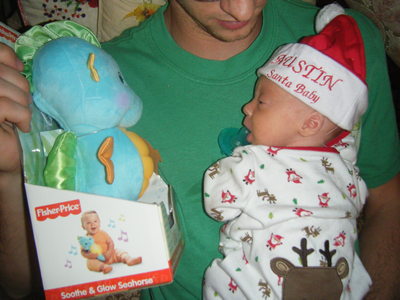 >


Scout
This dog is so cute! He knows Austin's name and Austin's favorite things. He sings really fun songs that now I know haha. Scout stays in the car, and sings Austin songs to keep him entertained. He's a major life-saver, and Austin kicks and laughs when he sees him! :)


Sophie
IDK if he loves Sophie as much as I do, but I sure do love her! It's the perfect size to fit into his mouth. Those big rings just won't make it to the back!


Ball Machines
Okay so that isn't an official name, but he loves anything that he can press and dispenses balls, lights up, and plays music. He has learned "hit it" :)